Introduction
The Liberty Player is a no-cost program designed to playback Liberty audio recording files. More specifically, it was designed for transcribing the audio created by the Liberty Recorder. The program supports the use of a foot pedal to control audio playback, while the operator is typing in another program, like Microsoft Word.
Once the player has been downloaded and installed, the user may want to check at least a couple of the default configuration settings. To access the configuration settings, go to View => Options, as indicated in the screen below: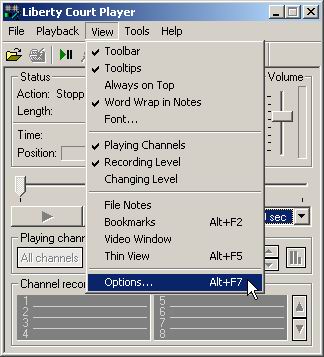 Establish a Default Folder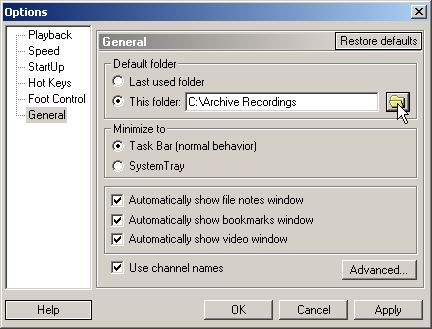 Confirm your Sound Card for Audio Playback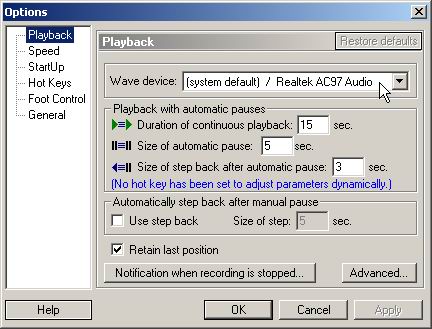 Foot Pedal Setup
If you have a Foot Pedal, you should also review this page to read about pedal setup.